CARBURETOR REPAIR KIT In line Chevrolet 120-`140-165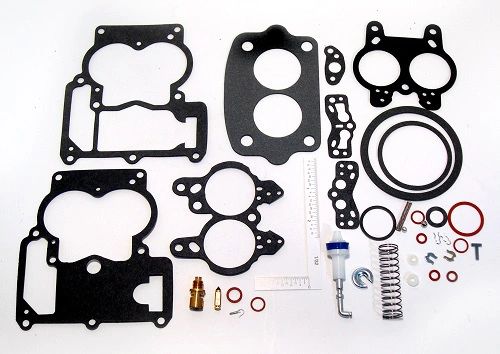 CARBURETOR REPAIR KIT In line Chevrolet 120-`140-165
Kit for Rochester for in-line engines.

Fits carbs with two air screw adjustments.

Engines like 120, 140, 165.

Carb part # might end in 3464.
2BBL Rochester Carburetor Repair
Kit for Inline 4 and 6 cyl GM
Replaces Mercruiser 823427A1 and OMC 982384.
Also has some applications for Crusader.
Applications include:
1972-Newer 153C/2.5L/120 HP with Rochester Carb,

1968-Newer 181C/3.0L/140 Hp with Rochester Carb

All GM inline 6cyl engines with Rochester Carb.
Fits carbs with two air screw adjustments