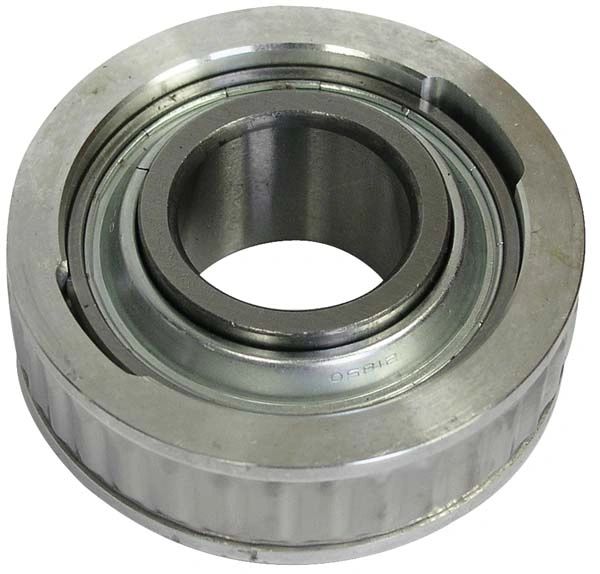 Gimbal Bearing Universal
Includes: Complete Gimbal Bearing Only




Replaces : O.E.M no. 30-60794A4, 983937, & 3853807-0 Sierra no. 18-2100 GLM no. 21905




Fits: All Mercruiser R/MR/Alpha One/Alpha One Gen II/Bravo , OMC Cobra, & Volvo Penta SX "Mercruiser gimbal bearing with aluminum tollarence ring
Replaces 30-879194A01 (30-862540A3), 26-88416, 16755Q , mercruiser gimble bearing,mercruiser gimbal bearing puller,mercruiser gimbal bearing noise,
mercruiser gimbal bearing replacement cost,           mercruiser gimbal bearing grease fitting ,SIE-18-2100 120HP / 140HP (2791957-6225576) (With Gimbal Trim Sender) 165HP (2763442 & Up) 225S (3856268-4200499) ,228HP (4782330 & Up) 233HP (4200500 & Up) 250HP (4791300 & Up)mercruiser alpha 1 gimbal bearing, mercruiser gimbal bearing replacement ,mercruiser gimbal bearing tool ,Mercruiser Mercruiser - 30-60794A4 Redline - RL2100 ,Mallory - 9-72410 ,Volvo Penta - 3853807 ,0983937, 3853807 ,mercruiser-alpha-one-gimbal-bearing- replacement-107438, It is used to drive in gimbal bearings on all MerCruiser #1 drives made from 1966
to Date including Pre-Alpha "R", Alpha One "MR", Generation II, ... thread the 3/8
hardened shoulder screw thru it whenever you need to install a gimbal bearing, Includes tolerance ring - bearing must be lubricated when assembled (does not
come pre-greased). Always replace the oil seal when installing a new bearing. Oil Seal for Mercruiser Gimbal Bearing Housing. .... Bellows Kit for Mercruiser
Alpha One, R, MR or #1 replaces 60932A4, 18654A1, The sterndrive unit must be removed to inspect or replace the gimbal bearing. ...
Read more about replacing your Alpha One gimbal bearing and ujoint bellows, mercruiser alpha one gimbal bearing.,Mercruiser (Parts) Bearings G-2 Gimbal Bearing Sealed (Center Only), MERCRUISER DISCOUNT GIMBAL BEARING, DISCOUNT TRANSOM REPAIR KIT, GIMBAL BEARING,  TRANSOM BEARING LINK BELT,  WATER DAMAGE REPAIR KIT,  BELLOWS BEARING NOISE REPAIR,  ROLLER BEARING,  TAPERED BEARING GIMBAL HOUSING,  BELL HOUSING SEALED BEARING,  TRANSOM PLATE REPAIR,  TIMKEN BEARING,  REPLACEMENT BEARING.,  BELLOWS GIMBAL RING,  BELL HOUSING,  TRANSOM BEARING NOISE,  - AfterMarket Discount Marine 1-800-349-2628MerCruiser 30-879194A02, 30-60794A4,
Fits Mercruiser 120-140HP Serial No.'s 2791957-6225576 with Gimbal Trim Sender,    165HP Serial No.'s 2763442 and higher,    225HP Serial No.'s 3856268-4200499     228HP Serial No.'s 4782330 and higher,     233HP Serial No.'s 4200500 and higher,    250HP Serial No.'s 4791300 and higher.    Alpha One Stern Drives     Alpha One Generation II Stern Drives     Bravo Stern Drives  OMC Sterndrive 3853807 (All OMC Cobra and King Cobra)      3.0L, 4.3L, 5.0L, 5.7L (1994-1998), 5.8L (1994-1996) & 8.2L (1998)Volvo Sterndrive 3853850-0
    3.0L, 4.3L, 5.0L, 5.7L (1994-1998), 5.8L (1994-1996) & 8.2L (1998)Gimball Bearing  with mounting (tollarance ring) included if you wish to change the whole bearing"